Based on my Facebook feed, I would hazard a guess that I'm not the only woman out there who is thrilled that we are getting to see what happened to Rory and Lorelai in the last ten years in new episodes of the Gilmore Girls. I'm not sure what made this show a cult classic for women, but it was. It was for me. I have the complete series on DVD, just in case Netflix decides to stop making them available. The Mellow Man says that while he is in love with Lauren Graham, the dialogue on the show is rather exhausting and fast. That got me to thinking– maybe that's why we women love the show so much! It's the clever repartee between Rory and Lorelai Gilmore. There are so many great conversational moments and quotes from the Gilmore Girls, particularly from Lorelai Gilmore, and I have a hard time picking my overall favorite. That being said, I think one of my top 5 quotes is about flexibility, "As long as everything is exactly the way I want it, I'm totally flexible." That quote describes me, and actually most of my household. In honor of the release of all new Gilmore Girls episodes and my love of the show, I used that quote to create an easy Gilmore Girls Fan Notebook.


I love little notebooks for jotting down my never ending lists of things to do, grocery lists, and reminders. You can pick them up at so many different stores for only a dollar or two. (My favorite spots are Target and Michael's.) And they are so easy to personalize, which makes them great if you'd also like to use them as journals. They are also an easy way to make into gifts for others. If you have a Gilmore Girls fan in your family, this fan notebook, would be a great stocking stuffer.
Supplies for Gilmore Girls Fan Notebook
Small Notebook
Thin Chip Board
Thin Satin Ribbon
Scissors
Cutting Machine (I used my Cricut Explore)
Wedding Tool
I used my Cricut Explore Air to cut a rectangular piece of chip board, I used a 12″x12″ sheet that I got at Michael's. I made sure that the width was about 1/2 inch narrower than the notebook. I attached it to the front of the notebook with Glue Dots. Then I measured a length of the ribbon that was about two and a half times as long as the notebook.Using the Glue Dots, I adhered the ribbon to the back of the notebook to create a bookmark for the notebook.
I typed up the Lorelai Gilmore quote in Cricut Design Space with the Chloe font. I used a technique much like the one that I used for my Caffeine T-shirt. I needed to ungroup all of the letters, and then move them to connect the font to make it appear as if it were written in cursive. Here's what the file looked like right before I had the machine cut the Vinyl.
Now, I want to be honest. This is a hard image to weed, and would have been impossible without my trusty Cricut weeding tool and an embroidery needle (for the very fine spots). The loops and holes are hard to mange, and the vinyl can stick together. It took me 3 tries because I decided to cut it too small. If you are going to use a script font, take your time, as it is easy to mess up.
It ended up having a very handwritten look to it, and I learned a lot about managing finely detailed vinyl. The irony in the handwritten style and the fact that the design didn't end up exactly how I wanted, isn't lost on me. What's more, that seems to make the quote more suited to me and seems even more reminiscent of the Gilmore Girls. What's your favorite Lorelai quote?
You might also find these other Gilmore Girls posts fun and inspiring!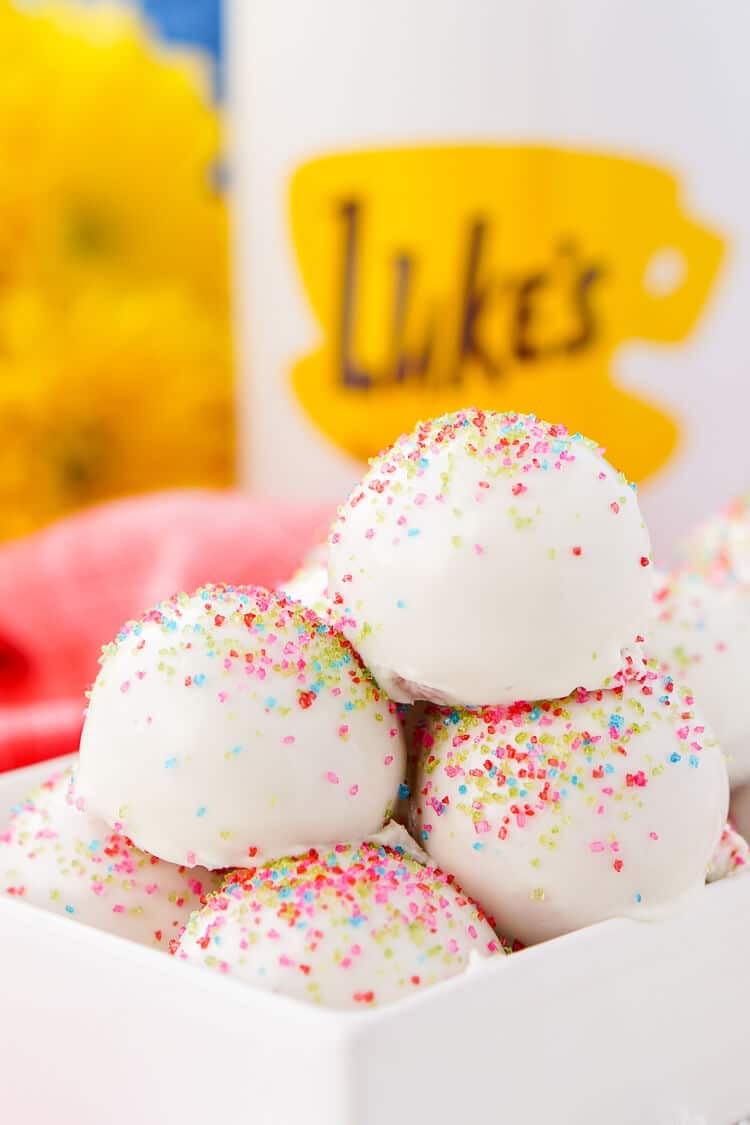 Gilmore Girls Pop Tart Truffles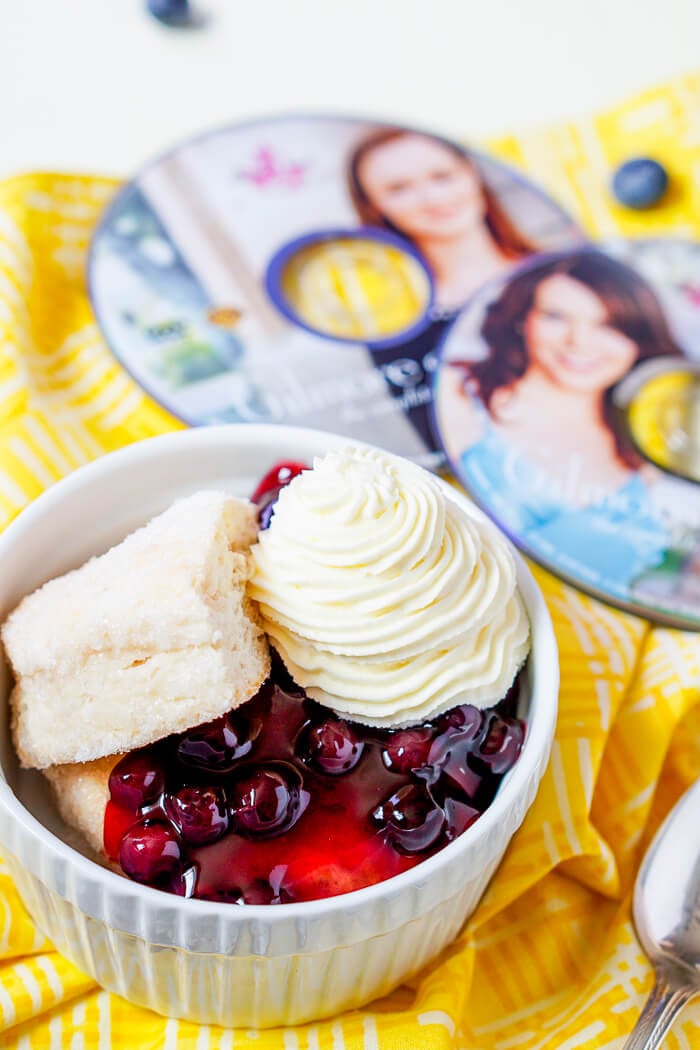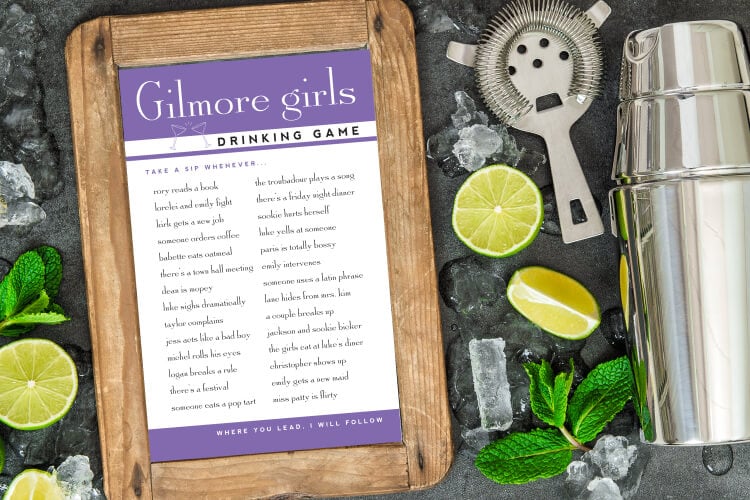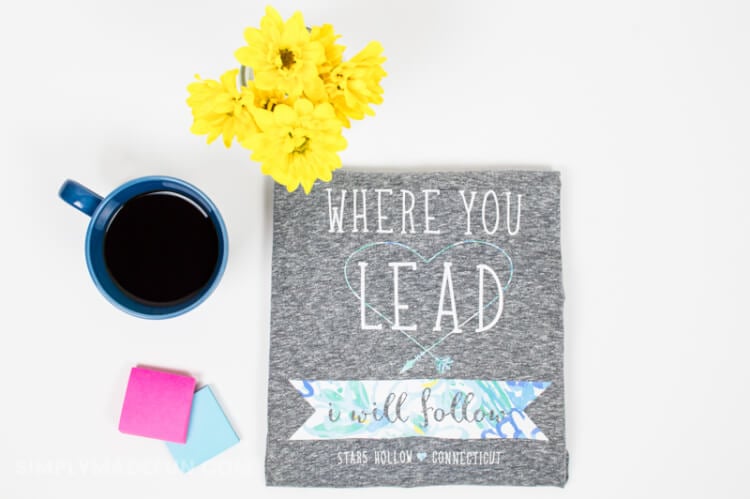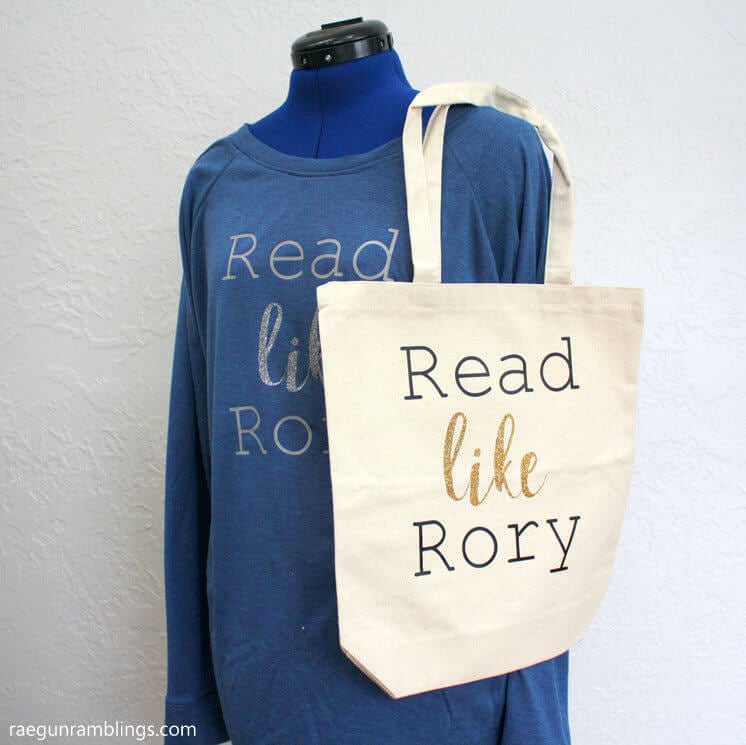 Read Like Rory Shirt, Bag, and Printable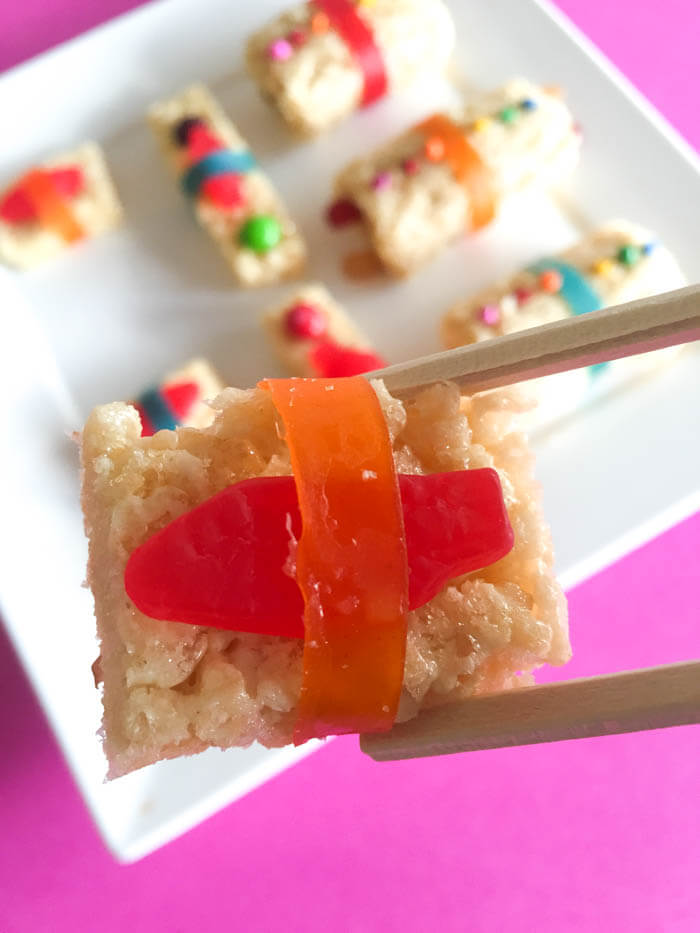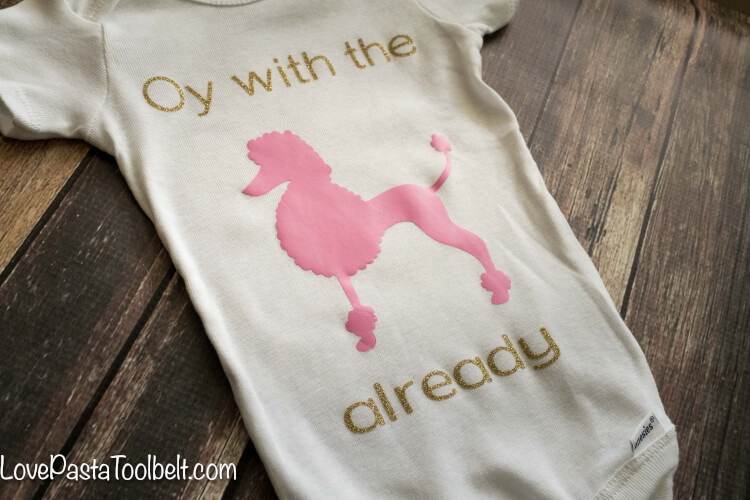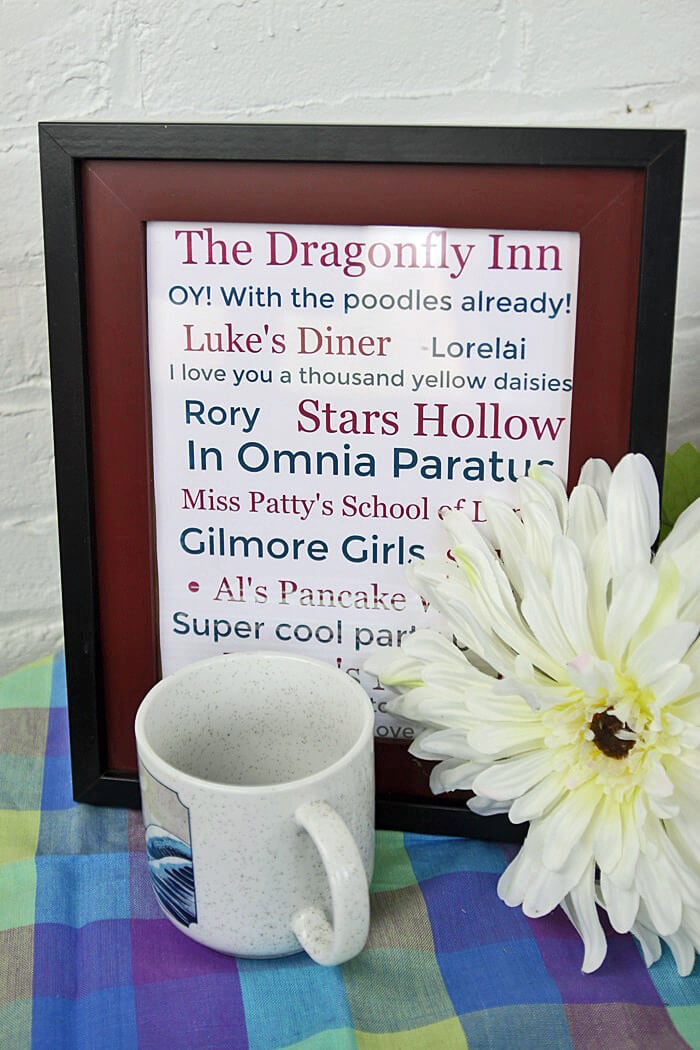 Gilmore Girls Printable Subway Art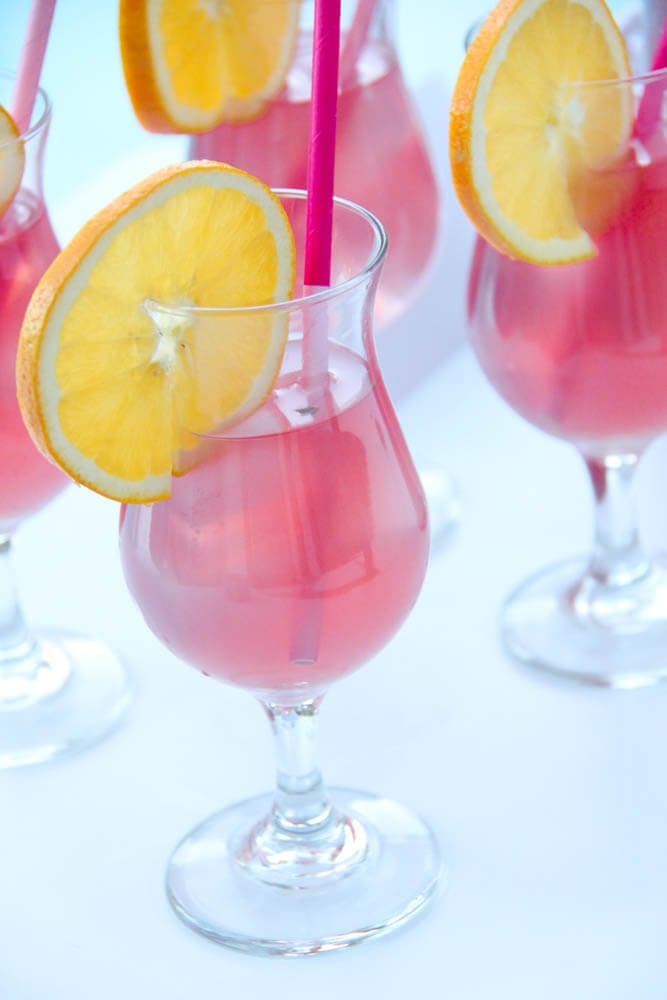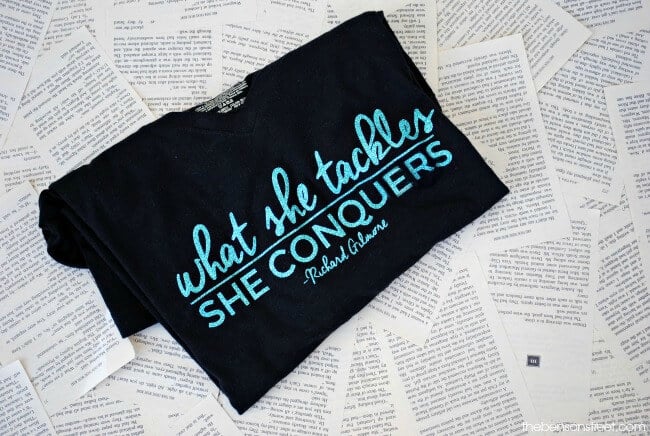 Gilmore Girls DIY Quote T-shirt
Gilmore Girls DIY Mother Daughter Shirts