I started hearing about Benedict Cumberbatch long before I had heard of Sherlock.  Maybe I should have heard about Sherlock first, but regardless, the show is brilliant.  The humor and dialogue is witty and sharp-edged.  My only complaint is the number of episodes in each season.  I need more than 3 to 4 episodes a year.  (Producers at BBC, do you hear me? Seriously, Downton Abbey had at least 6 a season!)  I can't be sure of what quote is my favorite, as Sherlock has so many great one-liners, but in the episode Scandal in Belgravia, he tells Irene Adler, "Think.  It's the new sexy."  For those of us who are a bit on the geeky side, it's definitely an appealing quote, so I decided to create a simple embroidered Sherlock quote, as my homage to the series.
Ironically, this was a project where I started with an idea, and didn't do a lot of thinking.  I was hoping to make it a hoop art design, but forgot about a little thing called the Pythagorean Theorem, and didn't consider the diameter of hoop I would need for a design that was 10″ by 10″ until after had created the pattern in Cricut Design Space.  Oh well, I'll remember to THINK, next time.
I made this design using an Anna Griffin ornate frame because it reminded me a bit of the wallpaper in Sherlock, and had a gothic Victorian feel.  (Don't you love how they have juxtaposed the original Victorian themes onto the modern twist of the show?!)  The font is called Knickerbocker (except for the initials "SH," which is called Scripty.  The Frame and Knickerbocker font are not a part of Cricut Access.
Supplies for Embroidered Sherlock Quote
12″ by 12″ piece of canvas fabric.
Black Embroidery Floss
Scissors
Needle
Embroidery Hoop
Dark Red Felt
Iron
Ruler
Using the design that I've made available in Cricut Design Space, I used the Silver pen to draw the first design onto my piece of ecru canvas.  I thoroughly ironed the fabric before putting it through the Cricut Explore.  Initially my goal was to embroider the entire frame in black embroidery floss, but I ended up really liking the way the design looked.  Thus, I decided to only embroider the writing, which also ended up saving a bit of time.
I used a basic backstitch over the writing, with the exception of a french knot for a period.  Then I ironed the fabric again to attempt to remove any creases or rumbles that developed during the embroidery.
The word, Think, was cut out with dark red felt that was backed with Heat N Bond.  (Remember that you cannot cut felt using your Cricut Explore Air without a stabilizer.  If you are looking for tips on cutting felt with the Cricut Explore Air, here's a post with some suggestions.)  Using a ruler and Fabric Fusion glue, I attached the felt to the fabric.
Remember how I wasn't thinking– I accidentally ripped the "k" in the word, "Think."  You can't tell in the final piece because the Fabric Fusion glue is pretty strong and forgiving.
Using a piece of black and ecru baraque scrapbook paper, I cut a square mat with the Cricut.  The opening is 10.25″x10.25″.  I mounted the paper and the fabric to the chipboard included with the frame using Glue Dots.
I'm pleased with how it turned out, and I really liked the effect of the pen drawing on the fabric.  Now I just have to decide where to hang it up.  It feels like something that needs to go in my office.
Now, what do you think will happen on this next season of Sherlock?
Check out these other great Sherlock inspired posts!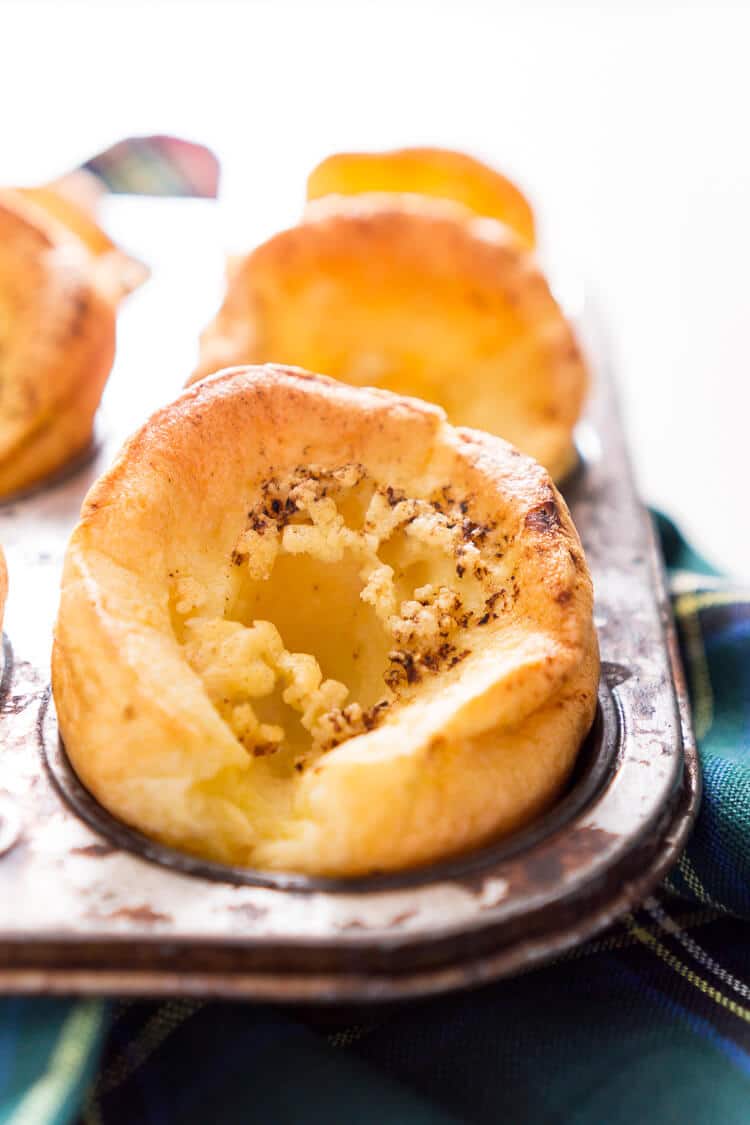 Easy Yorkshire Pudding Popovers by Sugar & Soul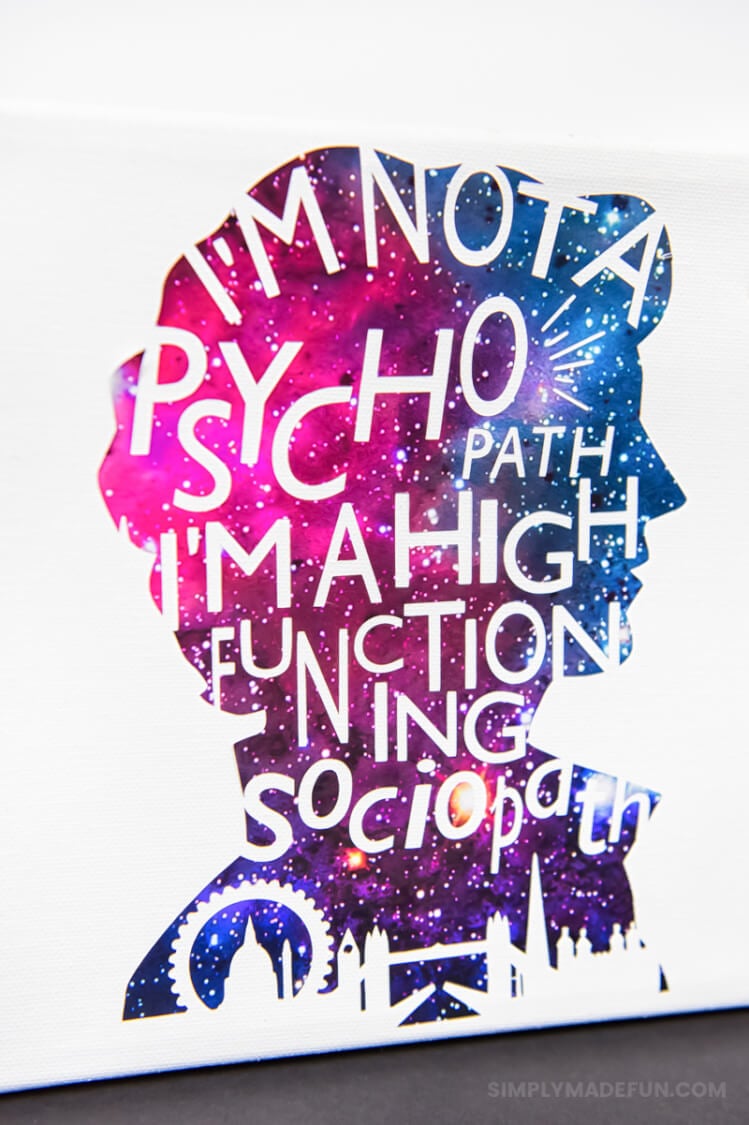 Sherlock Holmes Word Art by Simply Made Fun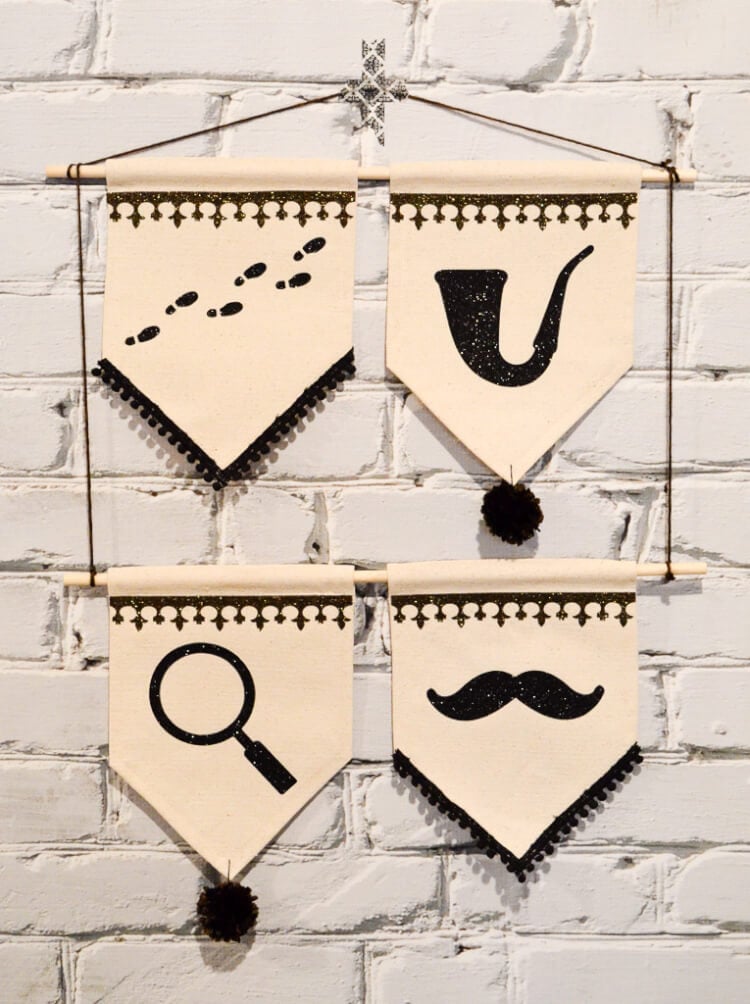 Sherlock Holmes Inspired Banners by Albion Gould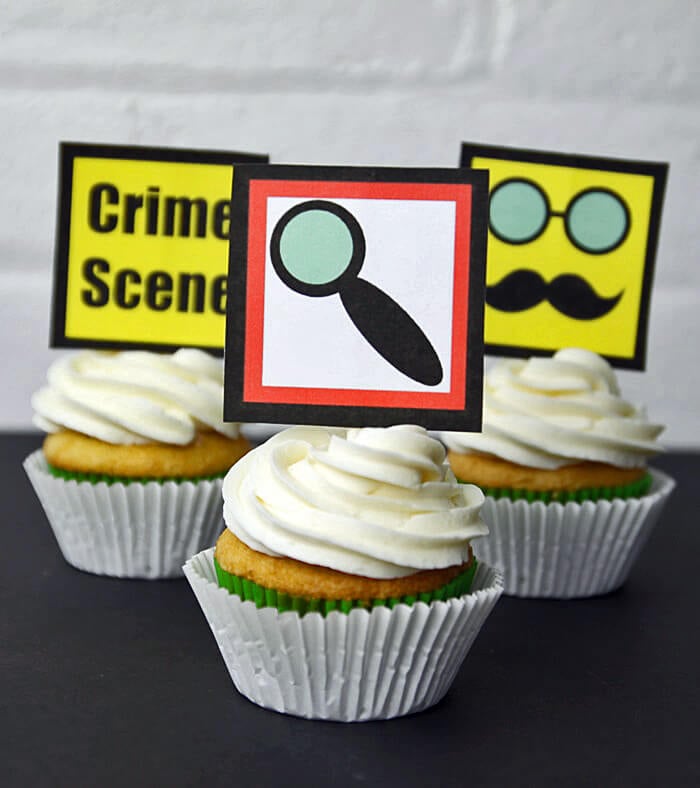 Detective Cupcake Toppers by Kid's Fun Review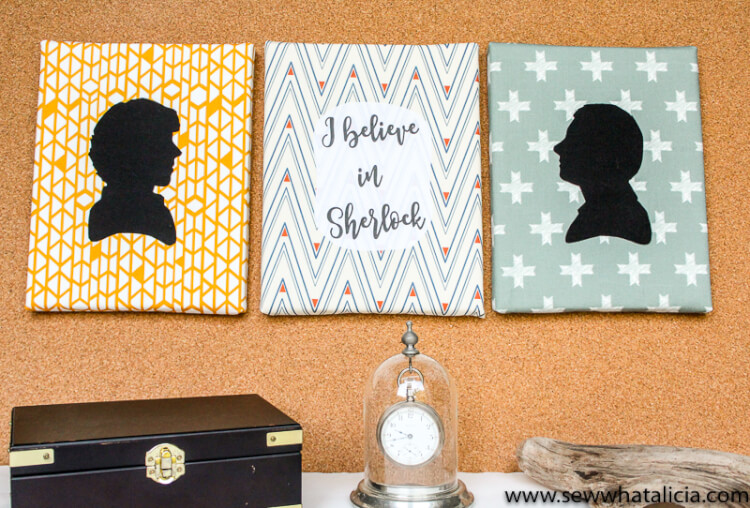 No Sew Silhouette Wall Art – Sherlock Holmes by Sew What Alicia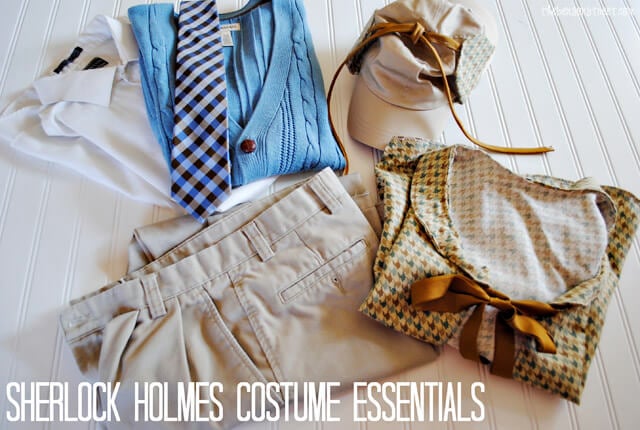 Sherlock Holmes Costume by The Benson Street